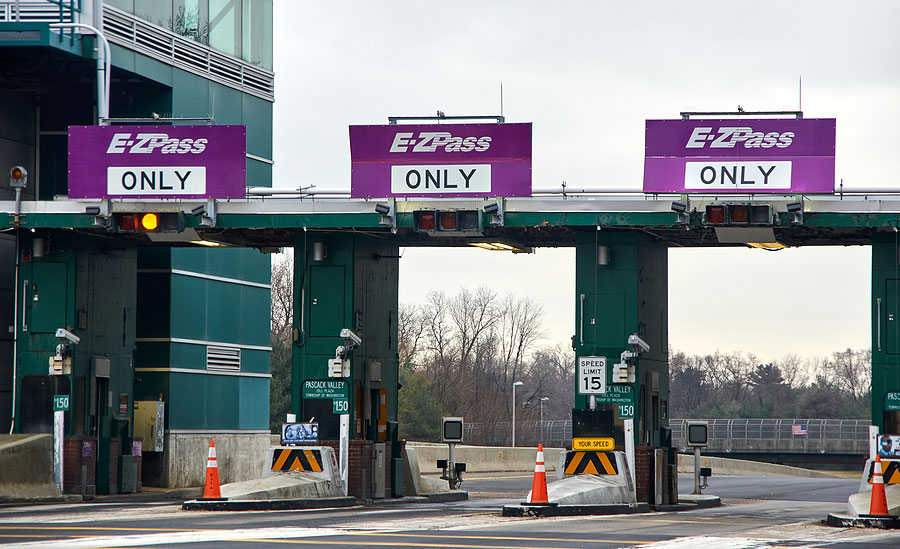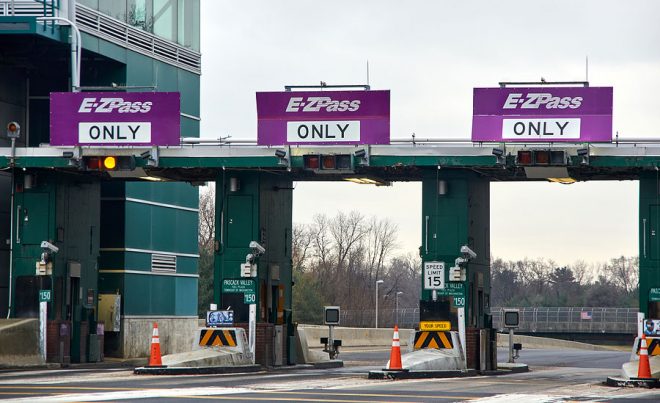 Are you a New Jersey driver who frequently uses toll roads or expressways in the state? If so, there's a high probability that you'll come across the NJ E-ZPass. You'll likely even have some questions about buying an E-ZPass or about an EZpass payment option. Popular questions include:
"What is the easy pass New Jersey?"
"Where can I buy an EZ Pass in NJ?"
"How do I buy an EZ Pass NJ?"
"Is there a website www.njezpass.com?"
Even though the name suggests "easy," this isn't always the case. Sure the pass might be convenient for drivers traveling the Jersey Turnpike, Garden State Parkway, or Atlantic City Expressway. Yet, the fact remains that getting up to speed on all things E-ZPass related often requires a bit of digging.
Throughout this article, we'll do our best to answer all your E-ZPass questions and discuss everything there is to know to get you back on the road.
Brief History of E-ZPass
Electronic toll collection was an emerging technology in 1987, and in 1990 some toll facilities in New York State, New Jersey, and Pennsylvania formed the E-ZPass Interagency Group (IAG).
E-ZPass is currently the most extensive and successful toll collection program worldwide, with more than 18 million accounts, 30 million vehicle tags, and over $8 billion in electronic toll revenues collected.
Whatever toll road you're taking in the state, buying an E-ZPass in NJ will save you time and money. So let's show you how!
Types of NJ E-Z Pass Accounts
When you're buying an E-ZPass in NJ, you have a choice of two different E-Z Pass accounts. Here are your options:
Individual – With an individual E-Z Pass Account in New Jersey, you can receive up to 6 vehicle tags
Business – With a Business E-Z Pass Account in New Jersey, you can get an unlimited amount of vehicle tags
Benefits of New Jersey E-Z Pass Account
Whether you're an individual or business E-ZPass account holder, you will enjoy the following benefits/perks:
Less time at toll plazas—each E-ZPass lane processes up to 300% more vehicles than regular lanes
Use less fuel (with reduced travel time)
Ability to save money with discounts and payment plans (can search google for New Jersey EZPass payment plans or keep reading for more details)
Where To Buy an EZ Pass in New Jersey
Drivers looking for an E-Z Pass (or wondering how to make an EZPass payment) tend to try searching directly for "www.njezpass.com" or "ezpass.com NJ," but the actual website is www.ezpassnj.com.
The New Jersey E-ZPass website is where you can sign up and buy an E-ZPass in NJ. The website has E-ZPass payment plan descriptions and discounts for account holders.
Here's how to signup:
Go to the official NJ E-ZPass website on your web browser.
The purple "Sign Up for E-ZPass" button is on the top left-hand side of the screen.
Click on the "Click Here To Sign Up" prompt underneath.
Choose Your E-ZPass Account
After you click to sign up for E-ZPass, you'll arrive at the signup screen where you can choose your desired account.
Individual accounts – An individual account comes with six vehicle tags. There are also the following requirements: vehicles must be registered or leased to private individuals and have two axles per vehicle. Vehicle types include cars, pickup trucks, RVs, vans, and motorcycles.
Business accounts – A business account comes with unlimited tags and these requirements: vehicles must be leased or registered commercially, have two or more axles per vehicle, and have single or multiple rear tires. Vehicle types include pickups and other trucks, buses, RVs, vans, cars, tractor-trailers, motorcycles, and auto transporters.
Before choosing an account, review the Terms & Conditions and check the box to agree.
From there, click on "Enroll Online" in the bottom left-hand corner of the account box, or click on "Download and Print Application" to complete it manually.
If you select "Enroll Online," fill in all of the information on the screen. You will register your NJ E-ZPass account by choosing a username and password. Then click on "Next" to fill in the information for your vehicles and tags.
E-ZPass Tag Retailers in New Jersey
While most people sign up online for their NJ E-ZPass account, you may be wondering where you can buy E-ZPass tags in NJ? After you've registered, here's how to buy E-Z Pass tags in NJ.
Purchase E-ZPass GoPak tags at NJ Walmart locations
The best-known EZ-Pass retailer in New Jersey is Walmart. Visit Walmart E-ZPass (link coming soon) for information on how to buy E-ZPass tags in NJ at your nearest Walmart!
Use Your New Jersey E-ZPass Login To Pay Online
After you sign up for your NJ E-ZPass account online, it's easy to log back into your account:
Go to the New Jersey E-ZPass website.
Look for the "Log in / Register" tab. Then, select the "Click Here to Log In / Register!" button underneath it.
Use your New Jersey E-ZPass login to sign in (the username and password you entered to register your account).
Click "Log in."
If you ever forget your New Jersey E-ZPass login details, click on the "forgot your password or username?" button for account recovery.
How To Make an E-Z Pass Payment
Once you become familiar with the system, it becomes easier to appreciate the name behind the "easy pass New Jersey." Your NJ E-ZPass account provides many E-ZPass payment options, which we'll discuss here:
AutoPay
E-ZPass typically recommends their auto payment option to avoid missing a payment by mistake.  AutoPay is available for use with a credit card, debit card, checking, or savings account.
AutoPay with a credit card is the easiest, most efficient E-ZPass payment method. Your E-ZPass account is automatically replenished by a direct bill to your credit card whenever your balance falls below 25%. You can use American Express, VISA, MasterCard, or Discover to make E-ZPass credit card payments.
If you select auto payment by check or cash, a message will flash in the toll lane whenever your account reaches a "Low Balance." After that, you'll need to replenish your account before using your tag again.
Pay Your E-ZPass NJ Bill Online
If you have an invoice or toll bill and want to make your E-ZPass payment through your online account, you can log in at Welcome to E-ZPass to manage it.
By Mail
If you're on AutoPay and make an E-ZPass payment by check, please remember to put your NJ E-ZPass account number on the check. Check payments can be mailed to:
NJ E-ZPass Customer Service Center
P.O. Box 4973
Trenton, NJ 08650
Unfortunately, you cannot make an E-ZPass cash payment through the mail.
By Cash in Person
To make an E-ZPass payment in cash, please click on this link for E-ZPass Customer Service Centers.
By Phone
E-ZPass NJ payment and account updates can be made by calling the E-ZPass automated attendant at:
1-888-AUTO-TOLL (1-888-288-6865) – available 24 hours a day, 7 days a week.
E-ZPass Payment by App
NJ E-ZPass account payments are now available through Google Pay or Apple Pay. Please download the app on your device for setup and payment instructions.
What Are E-ZPass Payment Violations
If drivers violate E-ZPass of NJ rules and regulations, they will receive a violation notice and a fine (payable on the official E-ZPass NJ website). Click on E-ZPass Violations (link coming soon) for more information.