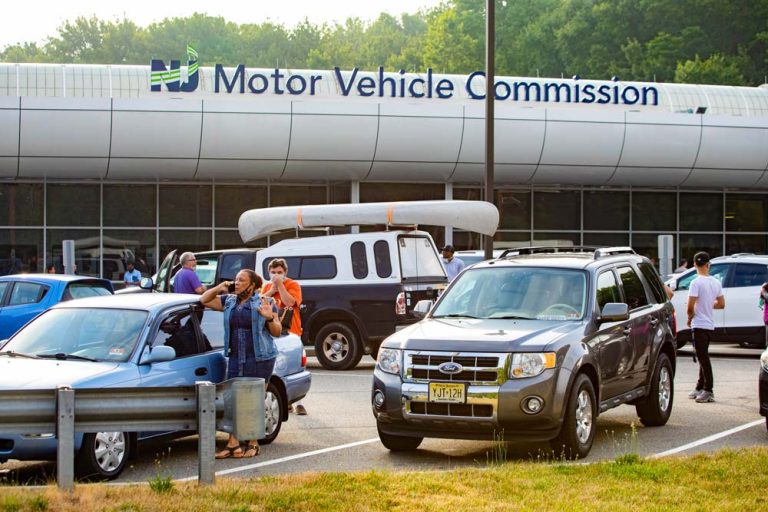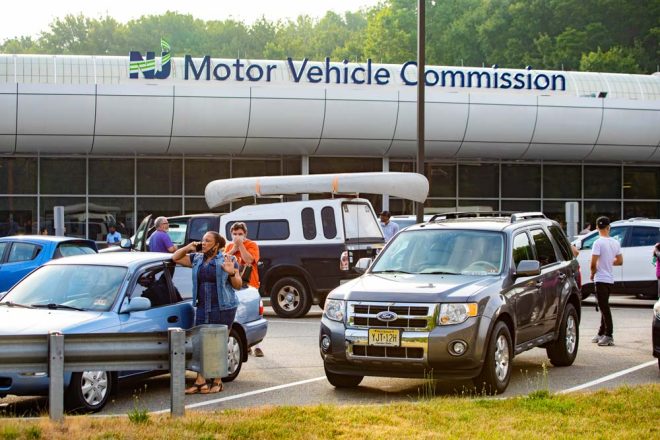 Want to know more about NJ MVC license renewal? It's easy to renew (and revalidate) your license online for driving in New Jersey. In this guide, we'll take you through how to renew your license and how much it costs.
How do I renew my NJ MVC driving license?
The quickest and easiest way to renew your NJ MVC driving license is to go online and renew on the MVC website. However, it should be noted that in certain situations, you must renew your New Jersey driving license at your local MVC office. 
Why should I renew my NJ MVC license online?
Online NJ MV license renewal is quick, easy, and widely available.
The only reason why you may not be able to renew online typically includes the following:
If you need to renew a work visa to live and drive in New Jersey.

If you own a Commercial Drivers License, otherwise known as a CDL.
Have you moved home recently? You should also change your registered address with the NJ MVC before renewing online.
NJ MVC license renewal – Required Steps
First, head to the official license renewal page at the NJ MVC website. Here, you'll find information on whether you should consider renewing online or in person.
In this instance, we'll proceed as if we are renewing online (you'll want to follow these steps).
On the NJ MVC website, click 'renew your license online.'

Check the details on this next page carefully. For example, does your license renewal state you can register online? If so, you can continue.

Ensure you have a valid US credit card (Discover, American Express, Visa, and MasterCard are all accepted).

Have a printer ready if you wish to print receipts or interim IDs.

You'll also want to have your driver's license number and social security ready – you'll need these to fill out the online form and set up your renewal.

Click 'begin online license renewal' when you're ready and fill out the information requested. Then, check the payment due and enter your card details.

You should receive your new driver's license within 20 days of completing this process. However, your license will renew right away!
The standard fee for NJ MVC license renewal is $24, though additional costs of $2 may apply.
How to renew your NJ MVC driving license in person
If you can't renew your NJ MVC driving license online, or if you'd prefer to do so in person, make sure to follow the instructions listed at the NJ MVC portal online. You'll need to book an appointment to visit a local office. 
You will need to bring proof of ID, proof of your address, and the license renewal fee (which is a standard $24). You can pay via credit or debit card, cash, money order (payable via NJ MVC), or check.
When attending your driving license renewal, you will need to fill out an application using the documents on hand. In addition, you'll have a photo taken on-site, and your new license will be mailed. 
Please note that it's no longer standard practice for licenses to be issued on the day of registration. Instead, all new licenses, and those renewed, will be dispatched via mail.
Do I need to renew my NJ driving license?
Yes – it's the state law that all motorists on New Jersey roads hold valid licenses. So if you break the law, you are at risk of facing suspensions, heavy fines, or even jail time – it's never worth avoiding your NJ driving license renewal!