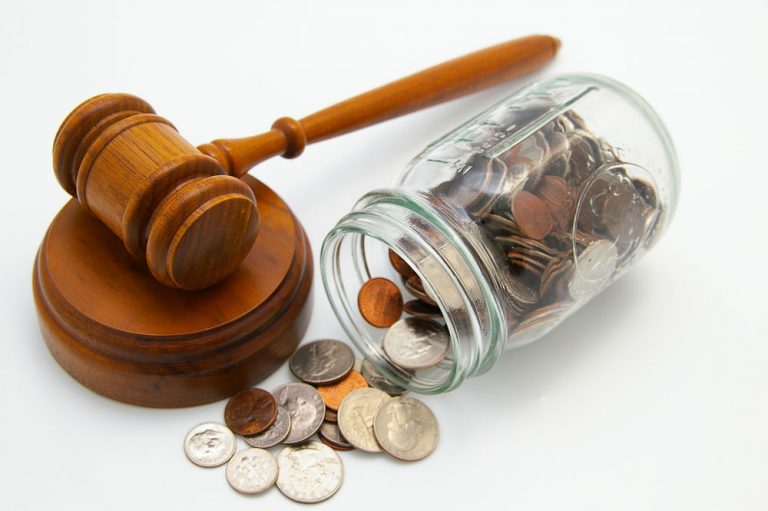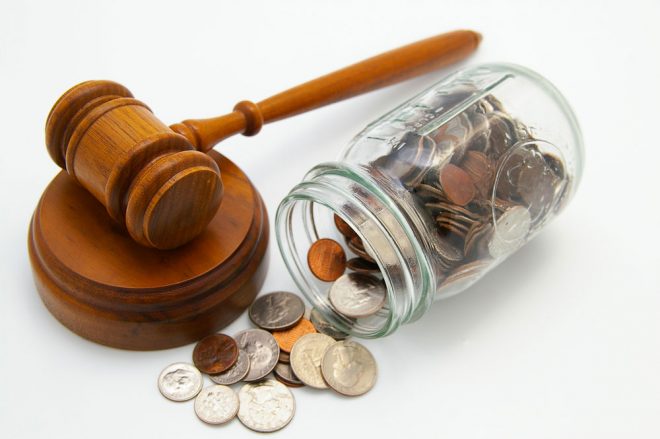 The New Jersey Motor Vehicle Commission (NJ MVC) can issue fines to drivers, called surcharges. Drivers must pay these surcharges if convicted of traffic violations, in addition to fines or penalties imposed by a New Jersey court.
If that wasn't enough, drivers with a New Jersey driver's license could even face a NJ surcharge assessment if convicted of traffic violations in other states. These violations are reported to New Jersey and entered on the driver's record history.
Throughout this guide, we'll explain when & why a "NJsurcharge" is issued while discussing how certain traffic violations factor into these fines. We'll also break down how to make a NJ surcharge payment (online at www.njsurcharge.com) and answer some of the most popular questions that tend to surface on the topic.
Why a NJ Surcharge?
A NJ surcharge is typically issued to drivers for the following reasons:
Under New Jersey traffic laws, a driver who accumulates too many points on their record will face a surcharge
When a driver gets convicted of certain violations under New Jersey traffic laws, they will face a surcharge
What Violations Are Subject to Surcharges?
The NJ MVC has specified which traffic violations are subject to surcharges (payable to www.njsurcharge.com). We explain these NJ surcharge violations below.
Alcohol or Drug-Related (DUI or DWI) Offenses
Many states have strict laws against DWI (driving while intoxicated by alcohol) or DUI (driving under the influence of drugs or alcohol).
Drivers with drug or alcohol-related violations face three years of surcharges that are billed annually. These types of surcharge payments in NJ get imposed for the following violations:
Drivers under the influence of alcohol or drugs (DWI or DUI) operating a vehicle in New Jersey
Drivers who are DUI or DWI and operating a vehicle outside New Jersey
Drivers suspected of DUI or DWI who refuse to submit to a chemical test at the scene
NJsurcharge Amount for DUI or DWI Violations
Drivers will face a surcharge of $1,000 per year for three years for DUI or DWI violations (or refusing to submit to a chemical test at the scene). This njsurcharge amount gets imposed on first and second DUI violations.
Drivers who simultaneously receive a DUI / DWI and a "refuse to submit" conviction only face one surcharge.
If a driver commits a third DUI violation within three years of their first DUI offense, they face a NJ surcharge of $1,500 per year for three years. This increased surcharge amount also applies to any additional DUI violations within that period.
NJ Surcharge Imposed on New Jersey Traffic Points Violations
Drivers face surcharges if they accumulate six or more points violations on their driver record in three consecutive years. Point accumulations get calculated from the date of a traffic violation being posted to the driver's record, with the following surcharges imposed:
Six points on a driver's record equal a njsurcharge of $150
Each additional point receives a $25 surcharge
Can Traffic Points Violations Be Reduced?
Drivers in New Jersey will see their traffic violation points reduced after 12 consecutive months of violation-free or suspension-free driving. Drivers will also see points reduced if they complete an approved driver training or defensive driver's course.
Please note, points reductions aren't considered for drivers already facing a three-year surcharge (billed annually).
Other Traffic Violations Subject to a NJ Surcharge Payment
There are various traffic violations in New Jersey where drivers face surcharges payable to www.njsurcharge.com. The following traffic violations are imposed annual surcharges for three years:
New Jersey drivers without a license receive a $100 surcharge yearly
New Jersey drivers with suspended licenses (reported by the court or NJ MVC) face a $250 surcharge yearly
New Jersey drivers with no liability insurance on a motor vehicle face a $250 surcharge yearly
What Happens if a NJ Surcharge Payment Isn't Paid?
Drivers who don't make a surcharge payment can be significantly penalized as State laws authorize the NJ MVC to initiate a collection. This collection process can include a Certificate of Debit (also called a judgment) being filed against you in New Jersey Superior Court.
A judgment allows the State to garnish your wages to collect on overdue surcharge payments in NJ. If you don't pay your surcharge in NJ, you also face interest charges and collections costs.
If a driver has filed for bankruptcy, they may still be responsible for their NJ surcharge payment. All things considered, it's always recommended to make NJ surcharge payments online as quickly as possible to avoid penalties.
What if I Move Out of State?
Whether a driver lives in New Jersey, lives out of state, or moves to another state, it is their responsibility to pay any applicable surcharges on www.njsurcharge.com.
New Jersey laws state that drivers who have moved within or out of state must report their new address to the NJ MVC. This law is extremely pertinent if you have an outstanding NJ surcharge. If you (or someone you know) have recently moved out of state, the following link can be used to update the contact information on your driving record: address change.
What if My Driver's License Gets Suspended?
A NJsurcharge is still required/payable (even if your license or registration is suspended or your car insurance is canceled).
For drivers with a currently suspended license, you cannot drive until your New Jersey driving privileges are restored by a written notice of restoration by the NJ MVC. For additional information on the process to restore your NJ driver's license, please call the Surcharge Administration Office at (609) 292-7500, extension 5024.
What if I Receive a Parking Ticket on Old License Plates?
Sometimes drivers receive parking tickets through the US Mail on license plates (or a vehicle) they no longer own.
In this case, you can contact the NJ MVC with supporting documentation. Documentation tends to include a copy of the ticket or summons, the old license plate number, your new vehicle, and license plate information. If you intend to forward any supporting documents (and a signed letter), the NJ MVC requests them to be sent to:
New Jersey Motor Vehicle Commission
Customer Advocacy Office
P.O. Box 403
Trenton, New Jersey 08666-0403
Once received, the NJ MVC will search their database for the old plate number, and they'll send you a letter confirming their search results. It's always recommended to keep their reply letter on file in case the situation happens again.
How Can I Pay My Surcharge?
The New Jersey Surcharge Violation System (NJSVS) handles the NJ surcharge process. Drivers imposed with a surcharge by NJSVS are sent a billing notice via mail. This billing notice may include a return payment envelope, along with the other (preferred) option to make a NJ surcharge payment online at www.njsurcharge.com.
NJSVS accepts four NJ surcharge payment methods:
Go to www.njsurcharge.com to pay online with a debit card, credit card (Visa, Mastercard, Discover), or e-check. All options are available 24 hours a day, seven days a week.
Call njsurcharge.com toll-free at (844) 424-6829 to pay by debit or credit card 24 hours a day, seven days a week
Visit a Western Union location nearby or nationwide to pay by cash
Use the return payment envelope to mail in a check or money order—cash is not accepted by mail
All NJ surcharge payments sent through the mail must go to the following address:
NJSVS
P.O. Box 1502
Moorestown, NJ 08057-9704
When Is My Surcharge Payment Due?
A NJ surcharge payment is due by the date printed on the billing notice. Late/overdue payments may face a judgment, as explained above. Drivers typically can make multiple (installment) surcharge payments in NJ or out of state if they can't afford to pay in full by the due date.
NJ Surcharge Installment Payment Plan (IPP)
Drivers may be eligible to enroll in an Installment Payment Plan (IPP) to make their NJsurcharge payments monthly. However, it's important to note that any judgments made against a driver remain in effect until the surcharge gets paid in full.
Please call the NJSVS toll-free at (844) 424-6829 to inquire about setting up an IPP.